How UNUH Works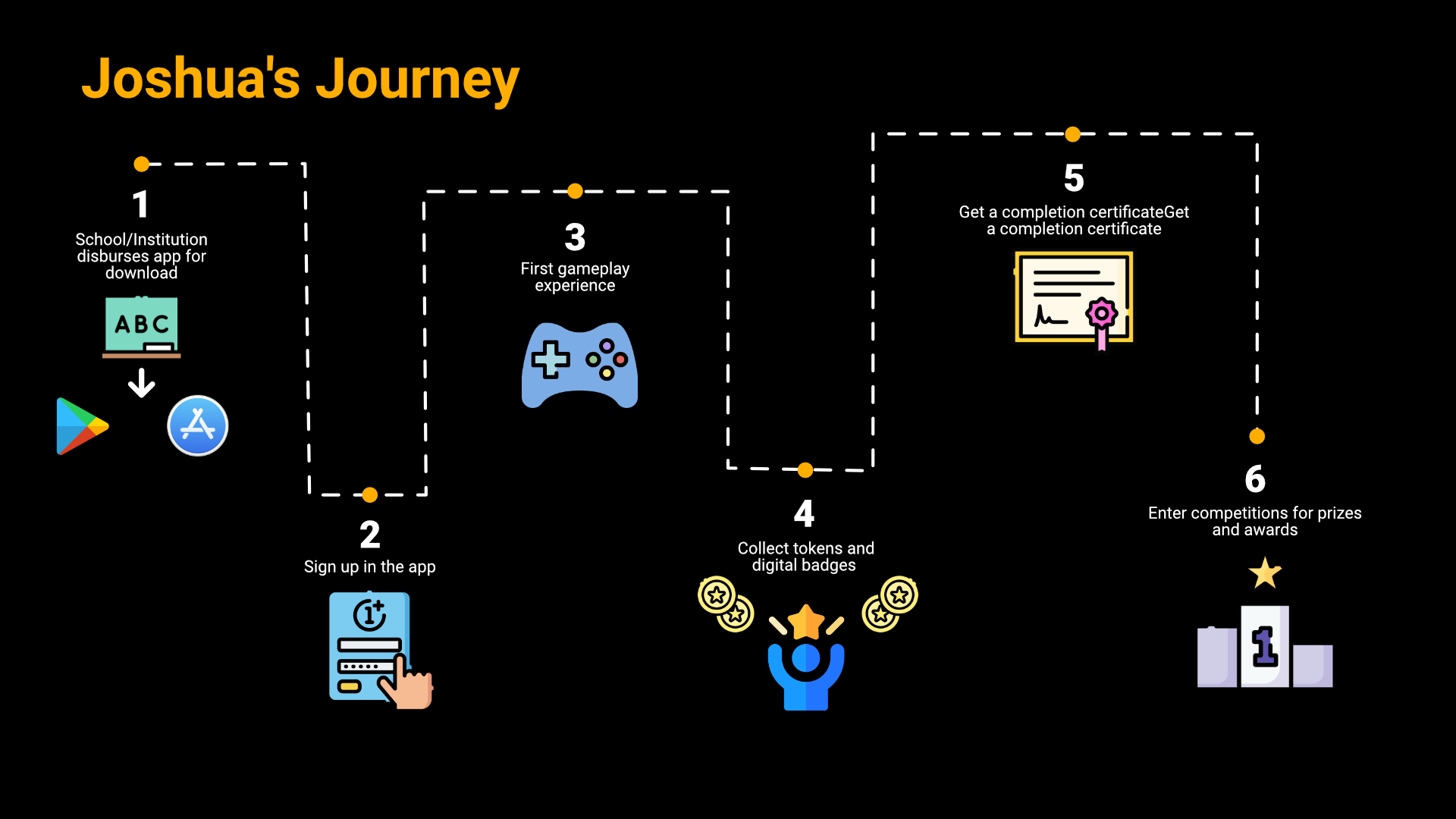 Based on the fundamentals of neuroscience and neuro linguistic programming, the UNUH gameapp provides young people with a fresh new perspective and approach to living a successful life starting with our most powerful tool, the human mind! UNUH exploits Jamaica's global cultural brand to bring a powerful, engaging edutainment product to young people ages 13-18 to revolutionize traditional paradigms and strategies for success, while connecting users to mainstream resources for coaching, mentorship, technical and academic skills, job and business enterprise development.
UNUH will provide fundamental knowledge and skills to build self-mastery and resilience covering areas such as self-discovery (self-identity, my thoughts, feelings, behaviour, values and beliefs) and soft skills (confidence, communication, developing positive relationships, motivation and mindfulness, power of gratitude, health and fitness, goal-setting). It is designed to support other face-to-face personal development interventions or as a stand-alone product.
UNUH is more than a game app – it a system that provides facilitators with the ability to assess the risk profile (the ACE test) and strengths and difficulties of students, as well as to monitor and track the progress of individuals and classes through the game. Additionally, the Learning Centre will also provide additional resources ("brawta") for students to take a deeper dive into the lessons explored during the game.
UNUH will be accessible via direct subscription for secondary schools and institutions offering programmes for youth within the targeted age cohort. The pricing will be based on volume bands on a per user basis for the period of use (semester/academic year), and is intended to be no more expensive than the cost of a textbook! Individual licences will also be made available. The intention is to also seek sponsorship from corporate foundations, multilateral development partners and diaspora groups to provide support for students who are unable to fund the cost of their access.